Flag finials
Gold plated flag finials, highly polished, with finely engraved details are the icing or crown on your club flag. Fahnen Kössinger supplies finial motives for each club. You have the choice between chrome and gold plating in the most different executions. At the very bottom of the page, you find matching bannerrings for all of our finials.

The flag finial can also be provided with a special gilding for an extra charge - in 23 carat gold, with burnt-in zapon lacquer as a protection against environmental influences. There is no classier way to decorate a flag.

You may also choose a completely individual design for your flag finial. Your club emblem can be engraved on the flag finial, for instance.
Every other motive can be used as an ornament for the flag finial.
Product details
Material
brass, lacquered, with zapon
with real gilding
chrome plated on demand

Models
spear finials
numerous club motives
neutral finials without emblem
ball or wreath shape

Accessories
bannerring
spring hook
shaft

Application
for club flags
for standards
for church banners
Flag finials for fire brigades
with wheel and flames or helmet with crossed axes
Flag finials for fraternity clubs
brotherhands
Flag finials for warriors and soldiers
with Iron Cross, reservists' emblem or lion
Flag finials for shooters
with crossed guns or a target
Flag finials for ecclesiastic clubs and church associations
with a cross, the Catholic Women's emblem or the letters KLJB
Flag finials for social organisations
with the Red Cross or the logo of Kolping
Flag finials for traditional costume clubs
Flag finials with diverse other motives
Horses, masks, young farmers' association etc.
neutral flag finials
in the shape of a spear, ball or wreath
Bannerrings
Matching the golden hue of the flag finial, Fahnen Kössinger also delivers bannerrings with spring hooks made of polished, gold plated brass. Up to 12 banners can be attached to the bannerring.
with four spring hooks for youth firebrigade pennants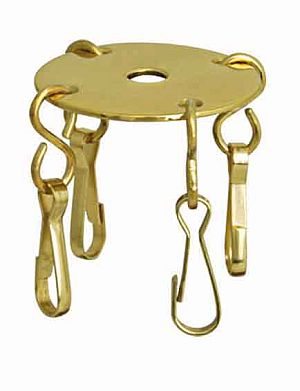 with fixed, non-pivotable spring hook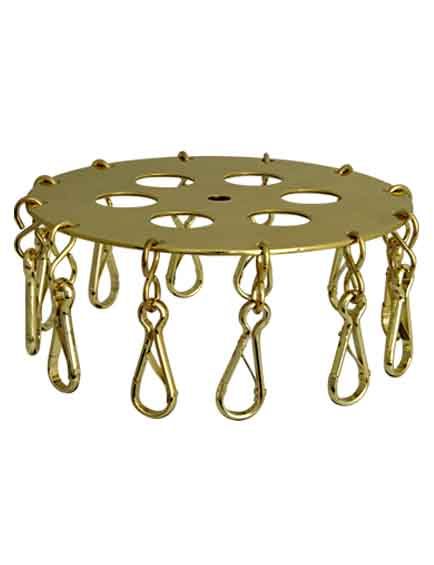 with up to 12 pivotable springhooks