Fahnen Kössinger, March 2019
From blue collar overalls to high functional workwear
Whether you wear them as dungarees or long-sleeved overall - everyone knows the robust blue workwear called "Blaumann" (blue man) in German. The blue color appears in "blue collar men" as well in English speaking countries. Installers, car mechanics, factory workers or fitters have worn the blue apparel for centuries. It is now available in other colours and has far more functionality than it did two decades ago.
While for carpenters and electricians it was important to have suitable pockets for the folding rule, pencil or phase tester, modern work clothing should also be made of a material suitable for every occupational group.
But where does the term "blue man" even come from?
In the Middle Ages, the highest value was placed on a strict separation between individual professional and social classes. Gold, black, red and the elaborately produced mixed colors were reserved for the nobility and the clergy. The color mixtures that exist today could not be produced at all or only with great effort. Blue, on the other hand, was the color that poorer people could afford. The woad, a cruciferous plant with the scientific name Isatis tinctoria, was dried by the farmers for the production of indigo, then fermented and processed into an affordable dye.

So the working men wore blue clothes, and thus, the term "blue man" for the garment - originally only for an overall without a belt - of certain craftsmen originated already in the Middle Ages. Over time, even the reference to color was lost, as white, green or sand-coloured work clothes were also called "Blaumann" by bakers, painters or gardeners for simplicity's sake (comparable to the brand name "Kleenex", which is now commonly used for paper handkerchiefs).
Corporate Identity and fashion awareness
Nowadays, companies are intent on demonstrating their brand and uniqueness to the outside world also through their staff. Clothing in the company colors with refinement (logo print, embroidered-on names, etc.) and tailored to factory and office conditions is becoming increasingly important. As studies show, employees who feel comfortable in their clothing are more satisfied and motivated.


Functionality and security requirements
Safety shoes with metal inserts for the construction worker have been a matter of course for a long time already. In the case of the rest of the workwear, progress was mainly initiated by the development of new materials. Stricter rules for operational safety led to the use of reflective stripes on neon suits and headgear. High-tech materials are adapted to the respective needs. Trousers and jackets have to be quick-drying, windproof, water-repellent and breathable. In addition, their function and fit are tailored to the respective profession and wearer.
Companies also have to comply with many safety standards in the field of workwear. These include, for example, orange and yellow warning vests for better visibility or jackets and trousers with reflective stripes in microprismatic technology. For activities such as welding or handling hazardous chemicals or electricity, special products have been developed. They offer inherent flame retardancy, meet arc fault class standards, are antistatic and resist heat, flames, and corrosive liquids.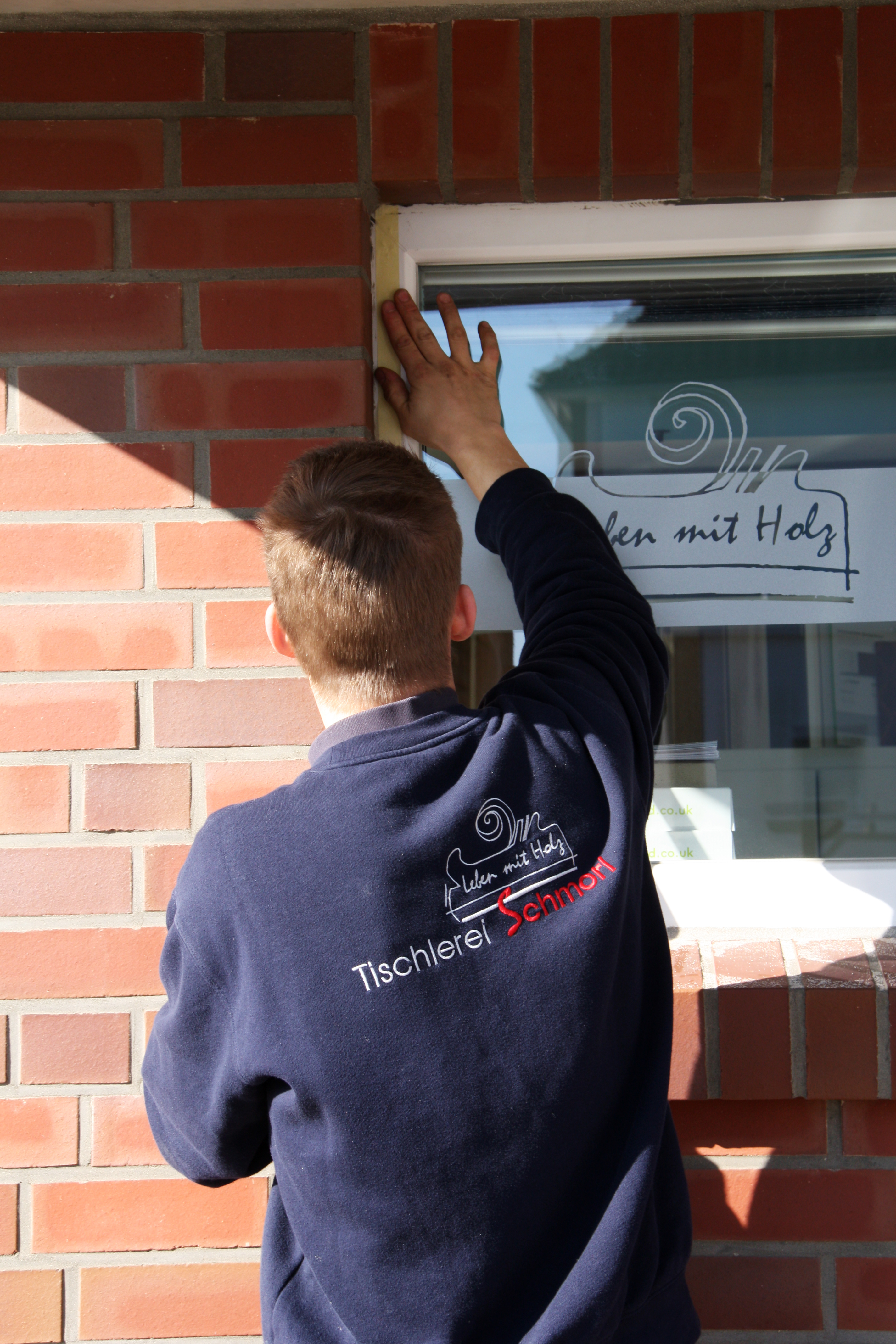 Sizes and individual fit
Today's workwear shows itself far away from the shapeless overall in "one size fits all". Workwear for women has become a matter of course, as has a wide range of ready-to-wear sizes that are not only based on body height and chest circumference, but also on stride length and bottom circumference.
Different styles are important in every professional group. The tiler needs well padded knees - here even extra inserts are available, which can be inserted into intended pockets and are available as accessories. Additional darts provide freedom of movement wherever it is needed. When placed in the right places, mesh material reduces perspiration and stretch fabrics increase freedom of movement.

Perfectly sophisticated details
Developers of optimal workwear also have the small things in mind. Which parts of the clothing are particularly susceptible to dirt and abrasion? These areas need to be reinforced and protected with water- and dirt-repellent coatings. Where could metal parts damage surfaces? They are sewn in concealed, but are still easy to reach. The details that make perfect workwear stand out from the crowd include stretch suspenders, stretchable, padded knees, wide belt loops, quick-release pockets and adjustable waist widths.
From the blue collar overall to feminine workwear
A lot has happened since the days of the "Blaumann", especially in the field of workwear for women. Stretching and bending down without exposing the stomach and back - this is possible with an innovative arm lift system. In close consultation with female employees, special outfitters have responded to ergonomic, functional and also fashionable demands and adapted their products to the special requirements of women.
A science in its own right
In order to maintain an overview of the entire range of modern "blue collar" workwear, in-depth research is required. Companies that specialise in this field will be happy to help and advise you on the optimal equipment of your personnel with the appropriate clothing. Each piece of workwear can be individually adapted and refined. This makes work safe, pleasant and also gives it a certain fashionable touch.