Fahnen Kössinger, Sept 2019
The symbolism of the rainbow flag
Isaak Newton found out through simple experiments with a prism that white light can be broken down into seven colours. Physically, the rainbow therefore is only a consequence of the dispersion of light by refraction. The white sunlight meets drops of water that, like a prism, divide it into the spectral colors red, orange, yellow, green, light blue/cyan, blue, and violet.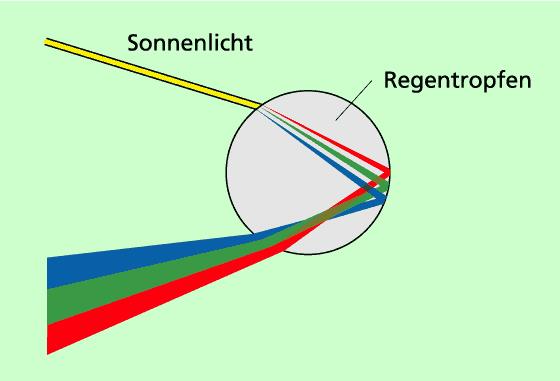 Quelle: https://www.lernhelfer.de/schuelerlexikon/physik/artikel/regenbogen
Although we can scientifically explain the colorful phenomenon today, it has lost nothing of its fascination. The rainbow has been used as a symbol in many ways since time immemorial.