Fahnen Kössinger represents almost 90 years of experience in the producton and restoration of embroidered club flags, standards and banners. We provide you with advice about the conservation, cleaning and maintenance of your flag as well as about the necessary accessories and also supply you with printed flags for each club.
Article survey - Club flags
Donation campaign
Financing a new flag or standard poses a major problem for most clubs. Fahnen Kössinger has got a solution.
read more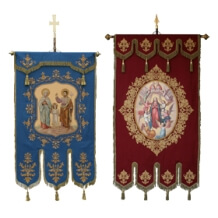 Church banners
We recommend these banners in a format of abt. 80 x 120 cm or 90 x 130 cm, but of course, also other
read more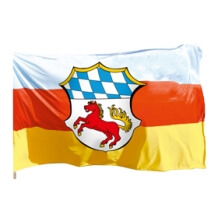 Waving flags
These printed flags with a wooden pole can be used for different purposes. Most of the time, fans take them
read more