Textiles with your logo or text
Fahnen Kössinger not only embroiders flags and standards, we are also strong in refining accessories. Everything that can be refined is manufactured by us - individually, in high quality, in countless colors and executions. Do not only think about the classical T-shirt or business shirts. Even laptop bags can be furnished with the company logo, and working trousers, winter jackets or bonnets as well. Besides sports and bistro apparels, we also have children's wear, umbrellas, terry cloth, and a lot more.
T-Shirts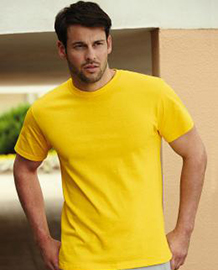 Material: 100% ring-spun cotton, as functional shirt 100% Polyester
Weight: abt. 150 - 180 g/m²
Executions: side seams, tubeware, sleeveless, 1/4 or long sleeve, round neck or V-neck
also in bigger sizes and a great color choice
Polo-shirts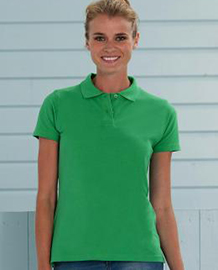 Material: blended fabric partly with polyester or 100% cotton, ring spun piqué
Executions: with button tab for two, three or four buttons, various colors
Care: certain articles washable up to 60°C
Sizes: up to 6XL
Businesshemden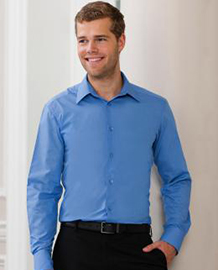 Material: wrinkle-free or absolutely noniron
Executions: long sleeve, short sleeve, willow sleeve
Cuts: modern, classical or tight fit with various collar shapes
optional wearable
with cufflinks
Costume shirts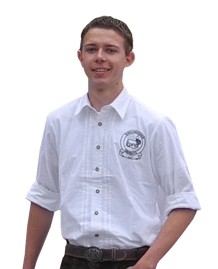 Material: 100% cotton or blended fabric Executions: traditional or modern, with latch, 3-4 pipings, long or willow sleeve, with horn buttons
Colors: modern plaid or traditional white
Either with lying or stand-up collar
Sweatshirts / Sweat jackets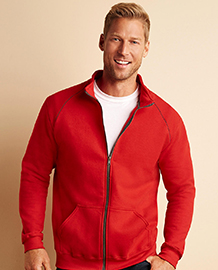 Material: Fleece, inside roughened
Executions: round neck, ¼- or continuous zipper as a jacket
with hood and cord string, sleeve cuff
Sleeves: inserted or raglan
Special features: put-on cangaroo pockets, access for MP3-player, headset wire conduction
Softshell- / fleece jackets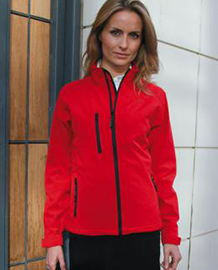 Material: outside three-layer softshell material, wind proof, water repellant, breathable, partly available also waterproof, inside lining mostly microfleece
Equipment: with chin protection, breast, inside and side pockets with zippers
Executions: also available sleeveless as vest
Winter jackets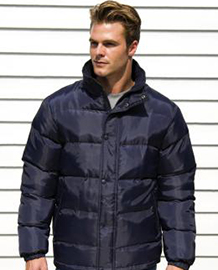 Material: inside lining made of fleece
Execution: 3-in-1 jacket with removable inside lining
to be used as a bodywarmer
wind- and waterproof, breathable
Equipment: wind protection strip at the chin, removable hood, inside and outside pockets with zippers
Vests and bodywarmers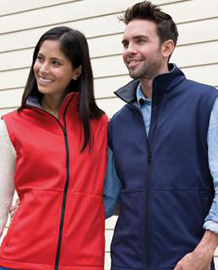 Material: softshell, lined with fleece or padded
Equipment: removable hood, pockets with zippers
Equipment: quilted, wind and water repellant, partly available also waterproof
Caps and bonnets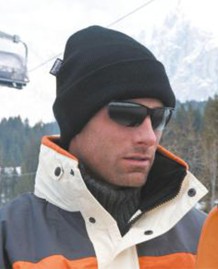 Executions: with peak, contrast seams, sandwich etc., 5 or 6 panels, sweatband, reinforced front panels, high or flat shape, nylon mesh
Bonnets:
Material: knitted in polyacryl, 3M Tinsulate
Executions: knitted, crocheted, with peak, contrasted seams, etc., with pompoms, fleece or brim
Bistro clothing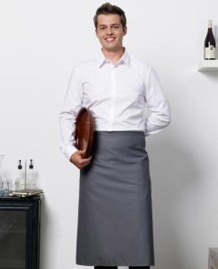 Executions: aprons, skirts, flap aprons in a big variety of colors
Equipment: with pockets or slit, contrasting seams or pockets
Further articles: cooking jackets, cooking bonnets, barrets, neckties, bowties, scarves and vests for service personnel
Accessories: waiter pouch, wallet
Workwear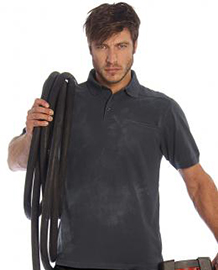 Material: breathable and partly waterproof, washable up to 60°C
Articles: trousers, coats, reflective vests, jackets
Equipment: trousers with knee pad pockets, reflective pipings and materials
Sportswear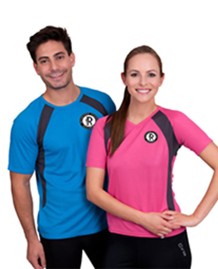 Material: breathable and quickly drying function material, with stretch and elasthane/spandex, windproof
Equipment: reflex pipings on trousers, shirt, and jacket, eye-catching contrasting colors
Application areas: for every action - running, biking, skiing and many more
Teddy cloth articles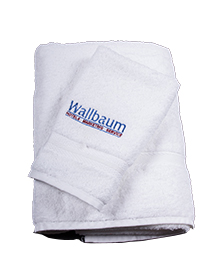 Material: 100% cotton, washable up to 60°C
Weight: abt. 420 – 550 g/m²
Articles: washing glove, guest, bathing, beach, and golf towels, bathing coat and sauna towel for ladies and gentlemen
Equipment: with border
Umbrellas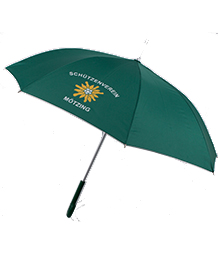 walking stick or collapsible umbrellas in many colors and executions with manual or automatic opening, diameters between 85 and 130 cm, Nylon- or polyester covering, partly equipped with Teflon and technically certificated
Children's clothing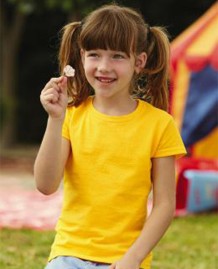 Articles: heavy-duty and modern clothing for children and young people
T-shirts, sweatshirts, jackets and polos matching the models and colors of the adult products Sizes: from age one to fourteen
Baby clothing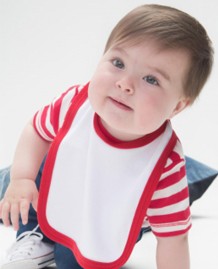 Articles: romper suits, bibs, or bathing towels for suckling babies up to kindergarten age
Conference folders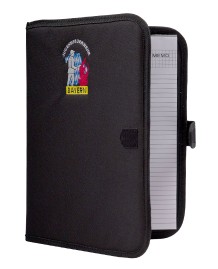 Material: 100% polyester (600D), combined with 100% polyvinylchloride (PVC) Description: portfolio, diverse compartments for utensils, with A4 notebook, ringbinder mechanic Refinement: suitable for embroidery (in a special frame)
Notebook pouch/Briefcases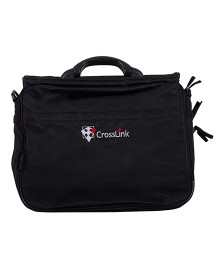 Material: 100% polyester (600D) Description: suitable for almost all laptops up to 17´´, handle, removable wearing strap with shoulder pad, numerous compartments with velcro and zipper closures, compartments for utensils, documents, padded laptop compartment Holding capacity: abt. 16 - 20 l, can be enlarged up to 16 cm depth by circular zipper
Shoulder bags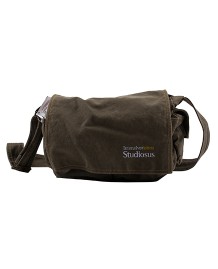 Material: polypropylene, polyester or 100% cotton (canvas) Description: adjustable shoulder strap, magnetic closure, zipper or clic closure, numerous compartments on the inside and the outside Holding capacity: abt. 8 - 14 l
Carrying bags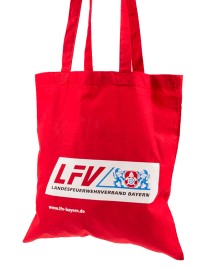 Material: 100% cotton, 100% polypropylene, or 100% jute Description: with long or short handles with double seams, if necessary also with reinforced bottom, shape-retaining by double seams on the inside, available in various colors Holding capacity: abt. 8-29 l
Napkins/handkerchiefs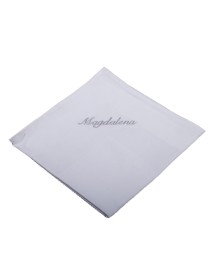 Material: 100% cotton or cotton-polyester blended fabric Description: available in various sizes and executions, ladies' handkerchief abt. 29 x 29 cm – napkin abt. 50x50, with satin edge, colorfast, easy-care and crease-resistant
Scarves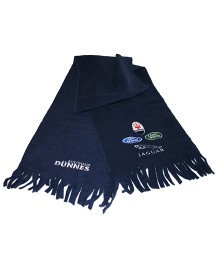 Material: anti-pilling fleece or knitting Description: perfectly combinable with certain cap and bonnet models, smooth, braided pattern, tube scarf, in various sizes abt. 14-22 x 150-170 cm, uni-color or fashionable patterns
Armbands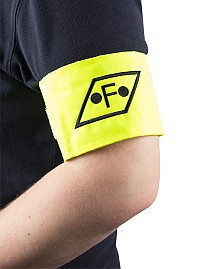 Material: 100% polyester, waterproof Description: Armband with big area for refinement, printed or embroidered with company logo or writing, velcro closure, formats: 45 x 10 cm and 55 x 10 cm, EN 471 for Hi-Vis yellow and Hi-Vis orange, EN 1150 for fluorescent green and fluorescent pink
Wallets/Purses/Cases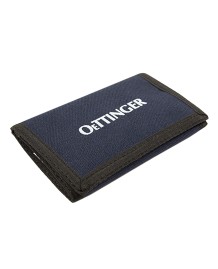 Material: pPolyester Description: with velcro closure, compartment for cards, transparent window, coin compartment with zipper, available in the most different colors, also breast purse and key case.
By nature, standard goods are normally only restricted in fulfilling special demands and proper ideas. Therefore, we show you how, by our
Products on demand
und
Refinement techniques
we are able to convert your very own conceptions.