Small flags / state and national flags
Representative, completely finished and easy to attach: small flags with a wooden or aluminium pole are available as state or national flags, but also in special printing with your motive.
Possible finishing
sewn-in rope = rope loop on top and projecting rope at the bottom
tunnel for wooden pole of Ø 15 mm
rope loop at the top and bottom for flagpole made of aluminium
two small plastic spring hooks
Product details
Motives
state flags
national flags
special printing on demand

Formats
20 x 30 cm
40 x 60 cm
60 x 90 cm
special formats possible

Accessories
aluminium pole
wooden pole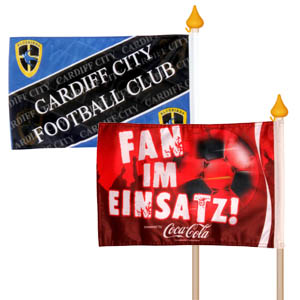 Small flags in special printing
(Digital or silk screen printing) with wooden pole
Material synthetic, abt. 110g/m²
cut all around
left side with tunnel and wooden pole, pole tightly attached
wooden pole: Ø 10 mm (85 cm long) or Ø 12 mm (100 cm long).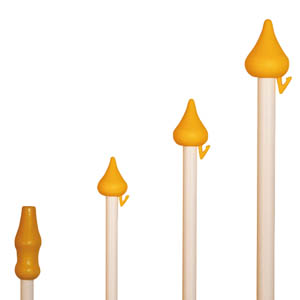 Flagpoles for small flags
For the waving of the flags, light-weighted, not too thick, poles made of wood or aluminium are suitable. The flags are finished respectively.


Aluminium poles
white, powder-coated with yellow PVC finial
and tension spring
Length 1,30 m, diameter 19 mm
Length 1,50 m, diameter 22 mm
Length 2,00 m, diameter 28 mm
Length 2,50 m, diameter 28 mm


-Wooden flagpoles
natural wood color
Length 1,00 m
diameter 15 mm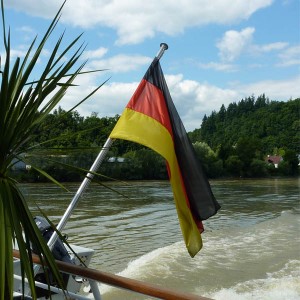 Boat flags
There is a distinction for boatflags between national flags that have to be hoisted on each watership according to international regulations and signal flags that consist of letter flags and number pennants. Fahnen Kössinger supplies you with your boatflag in custom-made production.
To the product page >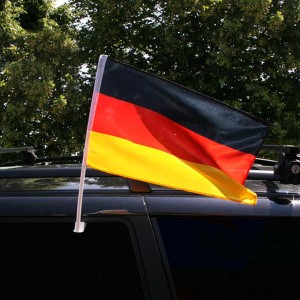 Carflags
Solidarity with one's country or team cannot only be shown by means of carflags during world contests. Carflags can be applied as advertising means in multitudinous ways by being printable individually with your company logo, your club name, or any other message, be it"Just Married" or the name of your favorite band. Fahnen Kössinger helps you design your personal carflag.
To the product page>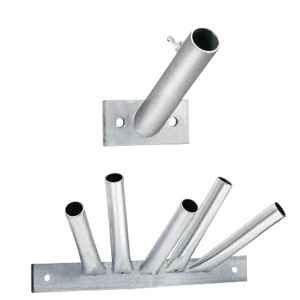 Wallholders for small flags
Our selection of wallholders and wall cantilevers offers you a multitude of possibilities for attaching your small flag to the wall.
To the product page >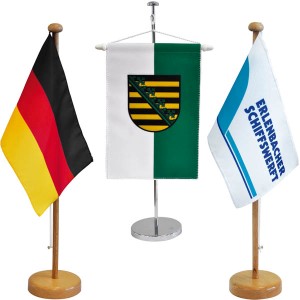 Table flags and table banners
By default, table flags and table banners are printed by Fahnen Kössinger as flags of almost all countries of the world, all German states, and in special production, with company or club logos.
To the product page >