Mugs, cups, glasses, and plates
Memorial and honorary mugs are the classical present in order to remember jubilees, distinctions and special events such as the setting a foundation stone or the foundation of a club. Fahnen Kössinger delivers high quality, decorative executions of memorial mugs in porcelain or relief mugs in stoneware. The printed mugs can be equiped with individual motives and thus represent a very special gift. A beer mug or beer glass with printed-on motive allows you to think back on past events.
Motives:
Stock motives for firebrigades, shooters, music clubs etc. quickly available
Custom-made mugs with individual motive and text on demand
Product details
Applications
gift for jubilees, tributes
souvenir for setting a foundation stone, consecration, foundation of a club

Execution
plates and cups made of porcelain
mugs made of porcelain or stoneware

Refinement
stock motives for many clubs
special production with individual text and motive

Accessories
tin lid
bottle closure

Accessories
Tin lids in various executions
Tin lid flat, suitable for engraving
Helmet lid
Pointed lid
Heraldry lid
tendril lid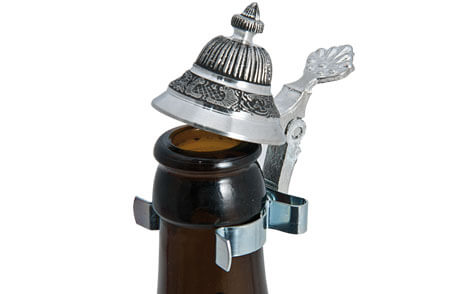 Bottle closure
in flat shape
in pointed shape
with spring clamp
Caps and plates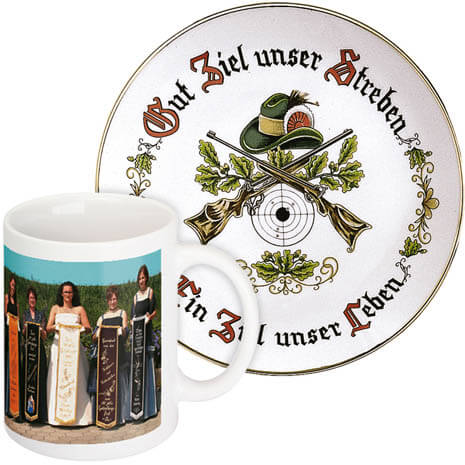 Caps and plates made of the best porcelain are being printed on in the newest processes such as silk screen and sublimation printing, laser or sandblasting techniques. The printed-on caps are a real eyecatcher and souvenir for special occasions. As us about the best way to realise your personal motive.