Flags of Australia / Oceania
Flags of Australia and Oceania
The multitude of island states around Australia have very colorful flags. We print these, as well as the Australian flag, in the desired size. Here are pictures of the national flags of the Australian continent.
Product details
Quality
Standard synthetic 110 g/m²
available countries
all nations of Australia and surrounding island states
available formats
Standard sizes
Format on demand

Executions
Hoisting flags in oblong format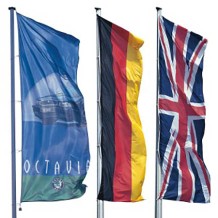 The national flag is "turned" on the classical hoisting flag in oblong format so that the color that usually is on top now appears on the pole side. Possible crests remain upright.
Flags for cantilever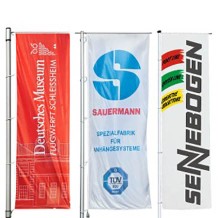 The flag for cantilevers is a hoisting flag in oblong format with an additional tunnel at the top. The cantilever or bannerarm that is pushed through this tunnel makes the flag well visible also when no wind is blowing.
Hoisting flags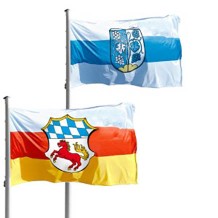 Hoisting flags are more easily pulled up on the pole as they are comparatively less high. The national flag remains in its "usual" position, possible crests appear in a big proportion.
Bannerflags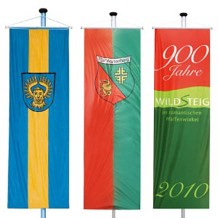 The bannerflag is being printed as the flag in oblong format, only the finishing is different. A wooden crossbar is pushed through the tunnel at the top and thus makes the flag perfectly visible.