Shirts and blouses
Besides high quality standard executions suitable for the uniforms of firebrigades, soldiers' and shooting clubs, we also provide business shirts, on demand with collar and breast embroidery.
Product details
Material
mixed fibre made of polyester and cotton
easy to iron

Execution
straight cut
continuously buttoned
two flap pockets
two shoulder epaulettes

Brand producers
OLYMP
Greiff
Seidensticker
Kustom Kit
Russell etc.
Our pilots' shirts with long and short sleeves
Material: abt. 65% polyester, abt. 35% cotton
functional and versatile
easy to iron
straight, comfortable cut
continuously buttoned
two flap pockets, left one with biro slot
two tightly sewn-on shoulder epaulettes
shooting clubs' shirts in three different shades of green for hunting and sports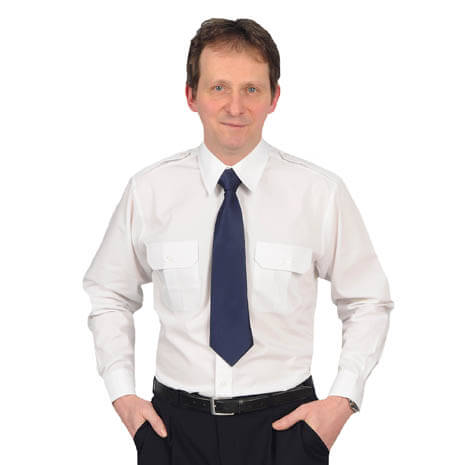 Business shirts
We purchase our shirts from well-known producers such as OLYMP, Seidensticker, Kustom Kit, Russell and many more. Ask us also about possible refinements.